Hi Folks,
I'm back from recording in the USA, and want to give you an update on the album and share a bit about the experience of making it. Warning, this might be long!
The team were:
Mike – Producer
Brett – Engineer
Dan – electric guitar
Zac – electric bass/synth
Brian – drum kit/percussion
Corey – keys (synths & piano)/trupet
All of the above + Mike – group vocals
Mary – acoustic guitar/vocals/triangle
The band were all wonderful.. lovely people as well as incredible musicians. They really were a joy to work with, and EASY. They listened but they had great ideas, and were very intuitive players who picked up on things quickly and created unique feel and atmosphere for each song.
We all arrived the evening before we were due to start recording. The band got in a bit earlier than us so Brett picked them up and took them to settle in. Mike and I arrived at the airport, hired a van and drove trepidatiously through the ice and snow, in the dark and on the wrong side of the road, and arrived shaky but alive at the house we had hired for us all. Afraid to get back in the car, we decided to walk down to the local pub where we were meeting our new colleagues. It was fresh!! Invigorating!! We walked in to the warm and were greeted with smiles and hugs. The band were there, and Brett, his intern Austin, and later on Brett's wife and baby joined us. We ate well and got to know each other, so that by the time we got into the studio the following day, we were comfortable and well acquainted.
The studio is up on a snow-covered mountain, with a view of the beautiful lake. There were wild Turkeys and deer wandering around in the snow and staring at us through the window. The studio dog 'Lola' was a loving presence, providing company and affection to anyone feeling a bit depleted during our intense time there. We were relieved when Brian offered to be the driver for the week, as he had experience driving in those conditions.
Day one was spent setting everything up and getting levels right. We mic'd up any instrument we might want to use (including a range of analogue synthesisers), so that if we wanted to try something new while working on a song, we could. In order to get the feel of each song in recording, we decided to be in the same room and play all at once, without a click track keeping time. This can make some things tricky, particularly for editing/mixing afterwards, but we felt it was really important, and we didn't want to mess with the recording much afterwards anyway. Drum spill into the vocal and acoustic guitar microphones was the main issue, and guitar spill into the vocal mic was also noticeable, but we had no intention of having to re-do anything later, so we went with it. It was a long day of preparation, but getting the set up right makes the recording process a lot smoother.
Day two we started on our first song, 'Gecko Fingers', and spent about 4 or 5 hours on it, until we had a take we were pleased with. There were high fives all round and we began discussing which song to do next. Brett saved our session and was opening up a new session for the next song when Pro-tools crashed. This had not ever happened in Brett's studio and he was not happy about it! We decided that some of us would go down into the town and fetch lunch for everyone (tacos of course) while Brett ran updates in case it fixed the problem. I was starting to feel anxious about time because we only had the band for 7 days and we had a lot of songs to record. The guys were also a bit frustrated by the delay, but reassured me they would do everything necessary and we would get it all done in time.
When we returned with lunch, we were informed that installing the Pro-tools updates had instead caused the entire computer system to crash, and that's when we made the decision to switch to tape machine and record the album entirely in analogue. It turned out to be a real blessing.
Recording to tape is much 'riskier' than digital, and in some ways more limiting, but it also has a great sound and feel that is hard to get with digital. And it can be a good thing to have to work within some limits. You have to be happy with a whole take because you know it will be very hard to fix later. You have to be decisive about whether the take you've just done is 'the one' because if you want to do it again, you record it over the first. And you can't get carried away adding layer upon layer of unnecessary instruments when you have a limited number of tracks to use. It also meant that we had the option of mastering in analogue directly for vinyl, meaning that it would not be digitised at any point in the process. This was very exciting. Although the computer and Pro-tools started working again a day or two later, we were so happy with the switch to analogue that there was no going back. Brett also enjoyed working the desk without staring at a computer screen all day and night!  By the end of day 2 we had managed to record a couple of songs to tape and they were sounding great, but we were a little worried about the lack of isolation on the vocals.
So on day 3 we did a little re-arranging, and made a little nest of an isolation booth for me inside the tracking room. This meant I could still play the songs in the same room at the same time as the band, but we wouldn't have the same degree of spill into the vocal microphone from the drums. We stacked up wooden blocks and pulled thick curtains around me, draped over the backs of reinforced mic stands and clipped to anything solid. It was a bit warm and stuffy at times, and dark, and it was a bit of a mission to get myself and the guitar in and out of there, but it worked.
The following 5 days were long days and hard work, but they were also incredibly rewarding and I learned a lot. I had a real sense of purpose, and of achievement each time we had a breakthrough or got a great take of a song. The band were sleeping in bunk beds in one room together, and a nasty cold was being passed around, but they remained completely dedicated, professional, and positive. We were often recording until the early hours of the morning. Brett was up late recording with us every night but also got into the studio a good hour or two before us each day to prepare for our arrival. The intern, Austin, was always in there when Brett was, and cleaned up our mess (cups, glasses, lunch scraps) and made us fresh pots of coffee. The commitment everyone showed for this project was humbling. At one stage I walked in to the room and there was 8 people busily tuning up, plugging in cords, adjusting levels and discussing arrangement ideas, all for MY songs. I thought, 'I don't know how I got here, but I'm so grateful'. You can get so caught up looking inwards and pushing forwards without anything very tangible to prove your progress, that you don't realise how far you've come. I still feel like my 18 yr old self nervously plucking out a new song to sympathetic strangers sometimes. Or I assume that's who I still am until I realise I don't feel like that anymore, and I don't play or sing or write like that anymore. I realise that I'm 31 and I'm here because I not only have worked hard on my craft, but because people believed in me and invested in me and funded me… and now I'm looking at these great musicians on the other side of the world taking my music seriously and earnestly working out parts to play on my songs. So like I said… humbling.
Anyway, each day we went into the studio, we decided which song we would do next, we played the demo on the speakers and discussed what we could hear on it… a bit of Radiohead? Tim Buckley? Joni Mitchell? Pink Floyd? We would play each other examples and discuss them. Then we'd get into the tracking room and play around on it until everyone had a sense of the structure and what they needed to do. We'd hit record and launch in. Usually it took a few takes of getting comfortable with it before we found our groove, but when we did, we all knew. By dinner time on day 7, we had 12 songs on 4 rolls of tape (including a new, analogue version of Gecko Fingers)… and a heck of a hunger. We had a pub meal together in the same place as the night we had arrived, then went down to the Whitefish main street to celebrate our achievements with a few tequilas. I was introduced to the local 'pub games' before winning several games of pool (not to brag or anything). We continued to talk passionately about music (and a bit of politics) and voice our mutual respect for each other's work. The following day we had breakfast together and hung about drinking drip coffee before going to the airport and saying our farewells. It was a little sad, I admit, but I have a feeling I will see them again one day.
Week two was for adding any overdubs (eg harmonies) and mixing. The drum spill in a couple of songs was quite severe (those recorded before we made my cosy nook), which affected the sound of the drums as well as the vocals, so we decided to re-record some of the guitar and vocal tracks for more clarity. This was for the best, but did take some extra time, and was sometimes quite hard (e.g. guessing entries without eye contact or counting in). We recorded a few backing vocals, but mostly felt that the instrumentation was enough and we didn't want to overcook the songs. Mixing also was slower than anticipated, as each song needed quite different treatment. We found ourselves churning through mixes on the last day/night, trying to finish them all before our morning flight. At about 5:30am we all decided our ears were fried and we couldn't continue. So now we are at the stage where we have everything recorded and we have most songs mixed, but we have a handful left which will be done by distance. So Brett does a tape mix then sends a digital copy to us for feedback/approval, then he 'mixes down' onto 1/2 inch tape. When all the songs are done, the master tapes will be sent to the mastering engineer, who will do two masters – one for vinyl and one digital (for CD/download). They'll get cut/pressed/printed from there.
At this stage it looks like mastering will happen in June. We don't yet have a turnaround time for the physical copies, but it could take a little while, particularly with shipping etc. So unfortunately we won't be sending out your rewards in March as anticipated, but we will get them to you as soon as we have them, and before the official release as promised. I'll keep you updated on our progress!
Thank you all again so much for pledging to this project. I felt very supported during recording, knowing you had all backed me and believed I could make something great. I really couldn't have done this without your support, so THANK YOU! I also really must thank Mike Kirkham, who has not only created this opportunity for me, but has paid for a lot of things out of his own pocket, been a great producer, and a huge personal/emotional support for me and the music I make, with this project and with everything else I do. I'm SO pleased with the way it is sounding, and I really really can't wait to share it with you.
Until next time…
Mary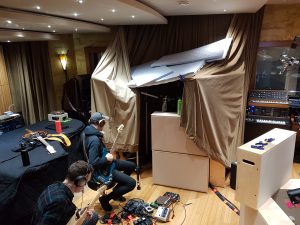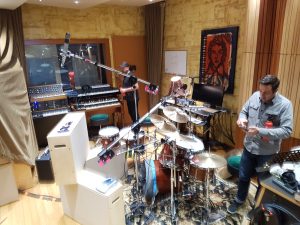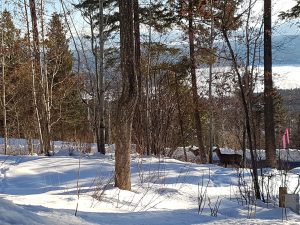 *Update – We have decided to bring the recordings back and spend a bit more time finishing the mixes here in Adelaide. Will keep you posted on timelines etc as I know more. Thanks for your patience as we try to make this the best record we can! -M