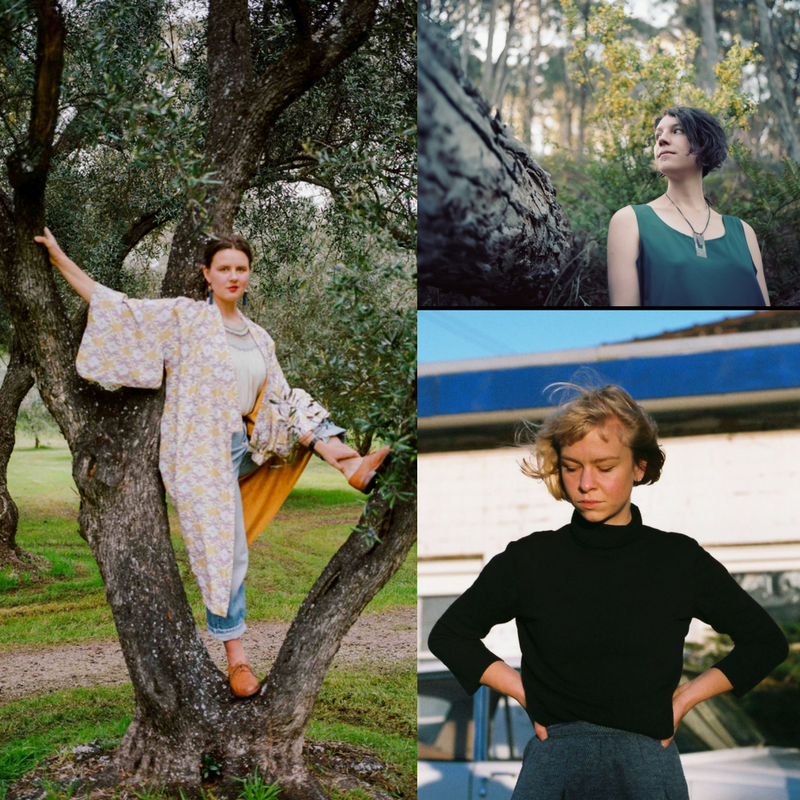 Naomi Keyte, Leah Senior & Mary Webb

| | |
| --- | --- |
| | January 28, 2018 |
| | Adelaide |
| | Wheatsheaf Hotel |
| | Google Map |
Three strong female folk artists take the stage at this special show at the Wheatsheaf Hotel.
A child friendly Sunday afternoon you won't want to miss! Tickets are $12 at the door.
https://www.facebook.com/events/412306262520259/
Leah Senior
https://www.facebook.com/LeahSeniorMusic/
Folk diviner. Dream reviver. Music delicately awe-inspiring.
Leah Senior silences audiences with her other-worldly presence and unique lyricism. Her latest album Pretty Faces twirls gently, in it's own form of psych-folk revival.
Music for quiet and perhaps patient people- the blinds are drawn and the songs are covered in a fine layer of dust;
Yet there is sunlight peaking through the gaps,
a silver lining to a dusky tone
a sense of humour behind the tragedy.
Naomi Keyte 
https://www.facebook.com/naomikeytemusic/
Naomi Keyte gives voice to voiceless things: trees, colours, water, the very air we breathe. Musically there is a delicate meeting of electronic pulses and rhythms, and physical vibration: nylon guitars, violins and pianos. Keyte and her band write and perform minimalist alt-folk pop music that sings to the heart and human experience. Their music resounds with the restraint and warmth of artists like Joni Mitchell, Julia Holter, Sharon Van Etten and Sufjan Stevens. Keyte's words are 'beautifully simplistic and are drawn together to tell fascinating stories which she accompanies with vividly painted images' (June Murtagh, The AU Review). Thoughtfully produced, the group's music has a narrative in every string plucked and bowed, and a message conveyed in every beat struck and muted. 
Keyte has supported some incredible artists such as Olympia, Ainslie Wills, Laura Jean, Aldous Harding, Paul Kelly, Darren Hanlon, and Luluc. She has also made appearances at a handful of festivals including Here's to Now, Bus to the Big Trees, Moving Music and Latitude (UK.). Keyte has also been played extensively on Double J, Triple J Unearthed and Radio Adelaide.